2016 PDGA AMATEUR & JUNIOR WORLD CHAMPIONSHIP Round 2
AM WORLDS DAY 2 recap: THE GREAT SHUFFLE continues
Wednesday's second round at "BIRD'S RUIN" for the men and "Elver Park" for the women. Madison Wisconsin begun with partly cloudy with a slight chance of thunderstorms. High 87F. Winds WSW at 5 to 10 mph. Chance of rain 30%. Today, it will be a great shuffle as players continue to jog for position. With the temperatures in the High 87F and chance of rain, the scoring conditions would be very interesting for the first round.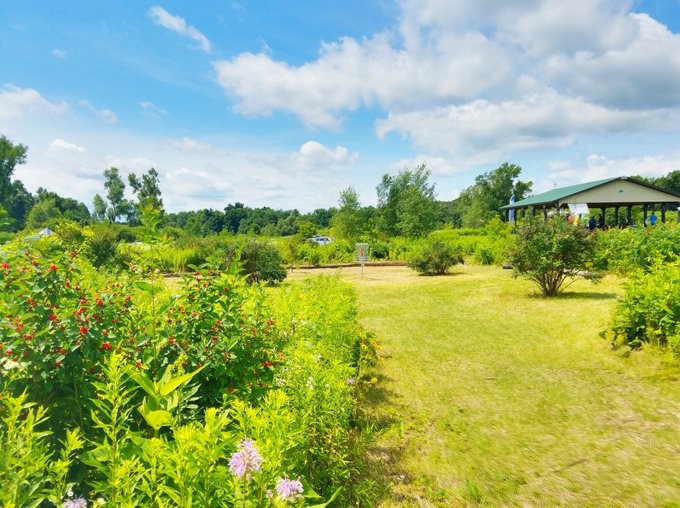 The Bird's Ruin
One of the area's newest courses, Bird's Ruins opened as an 18-hole course in 2011, and was expanded to 27 holes in 2016. The course has rolling terrain with some heavily wooded holes, but also features many open prairie holes bounded by some of the most brutal "rough" you'll ever see on a disc golf course. While the course has some of the longest holes in the area, there are some great short holes, including a relatively open shot to an elevated basket built on top of a wooden pyramid.
Elver Park
Opening in 1992 on Madison's west side, Elver Park was the area's first disc golf course. Elver is a classic parkland course that winds its way up, over, around and back down a large hill with approximately 100 feet of elevation change. It has a balanced mix of open and heavily wooded holes. The signature hole is #18, Madison's version of the "Top of the World" shot. Four holes have been either renovated or completely redesigned in the last couple of years, so make sure you get a practice round in even if you have played the course on earlier trips to Madison. The original baskets have recently been replaced with new red DGA Mach V Baskets. The Elver Park DGC was designed by Disc Golf Hall of Fame member "Duster" Don Hoffman.
HIGHLIGHTS FROM DAY TWO
The ladies had one round today. The hot round from the first round was KRISTY MOORE # 56553 and SAI ANANDA # 58303 shuuot the second hot round scoring 58 (+4).
For the men, firing the hottest round today was JEFFREY CASALINA # 50153 shot 69 and had an ace on Hole 22!!
The GEORGIAN take the lead for the men advanced.
AN OHIO women the lead for women's card .
ISSAC ROBINSON from Georgia shares the lead with Bartosz Kowalewski from The great state of Michigan.
MEN'S TOP FINISHERS HIGHLIGHTS
With 240 men competing to be the World Champion, the great shuffle continues.
ISSAC ROBINSON #50670 is from Snellville, Georgia. ISSAC is currently rated 968. He carded 17 birdies, two bogeys, and one double bogey to score (-13) for the round. He is currently in the lead at (-24).
BART KOWALEWSKI # 68737 Hailing from the great state of Michigan that's is Washington, MI. Bart is currently rated 962. Bart picked up 13 birdies and two bogeys to score (-11) and place him in second overall at (-22).
RYAN JOHNSON #30182 hailing from Woodbury, Minnesota. He is currently rated 965. Ryan was errir free with 12 birdies to score (-12) for the round. This will place him in third position tied with Jason Butina with (-21).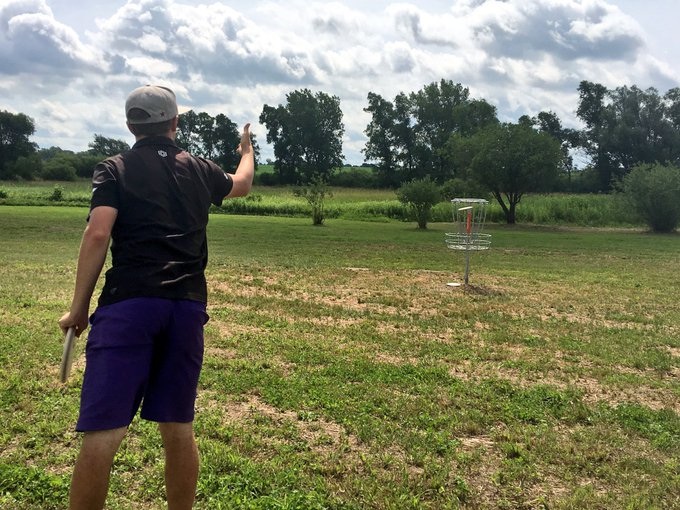 JASON BUTINA #53664 hailing from St. Paul, MN is currently rated 952. He picked up 11 birdies, one bogey and one double bogey to shoot (-8) for the round. He is tied in third with his overall score (-21).
Tomorrow's lead card will consist of Issac Robinson (-24), Bartosz Kowalewski (-22), Ryan Johnson (-21), and Jason Butina (-21).
WOMEN'S THIRD ROUND TOP CARD FINISHERS HIGHLIGHTS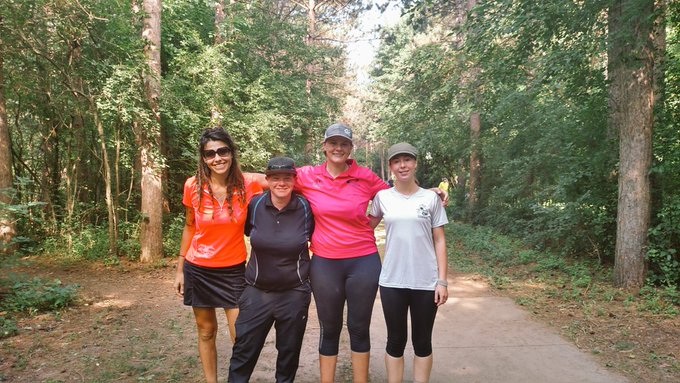 The women played at ELVER PARK the third round. With 40 Women competing to be the World Champion in Madison, Wisconsin it's going to be competitive battle.
KRISTY MOORE # 56553 hailing from Reynoldsburg, Ohio is currently rated 868. KRISTY had four bogeys and two birdies to finish in first. She scored 58. Overall she is (+3).
SAI ANANDA # 58303 is from Cheney, Wisconsin and is currently rated 859. She had carded two birdies and four bogeys to score a 58. SAI is in second position with overall score (+4).
REBECCA HEIAM # 68592 is from Onalaska, Wisconsin. She is currently rated 860. She carded five bogeys and one double bogey to score 63. Rebecca is in third place with overall score of (+8).
ALEX LAMBERT # 49750 is from Van Wyck, South Carolina. Alex is currently rated as 832. She had seven bogeys and one double bogey. She shot 65 for the round. Alex is in fourth position with overall score (+12).
Recap on day two action!
Tomorrow's lead card will consist of Jason Butina (-13), Ryan Conto (-13), Ian Burchett (-12), Kaleb SIlverberg (-11).
Tomorrow's lead card for the women is KRISTY Moore (+3), SAI ANANDA (+4), REBECCA HEIAM (+8), ALEX LAMBERT (+12).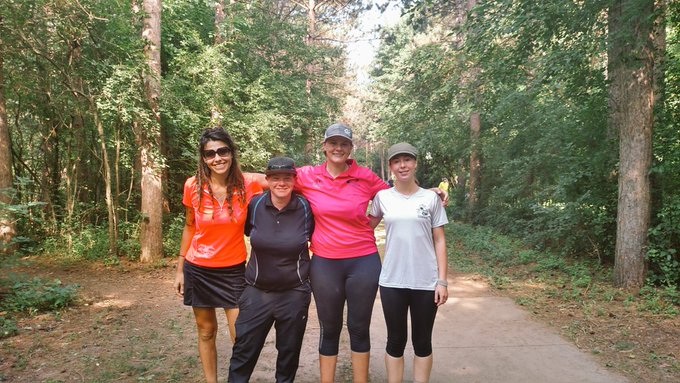 We also highly recommend checking out PDGALIVE.COM for live hole by hole scoring.